Wine Bottle Niche Wall Mural
Wine Bottle Niche Wall Mural
List Price:
$64.99
Your Price:
$42.24
Calculate Wallpaper Rollage
|
Wallpaper Buying Guide
With your purchase, receive at no cost: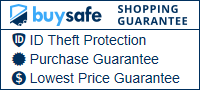 Product Description
Wine Bottle Niche Wall Mural is 37.5 inches high and 27 inches wide.
The Mural may come in multiple panels for ease of installation.
Collection name: Mural Portfolio II
Easy to hang, will not harm walls.
Specifications
Washable
Prepasted
Scrubbable
Strippable
Color: gold, black, yellow, white, red
Keywords: Wall Mural, Three Sisters Studio, Wine Bottles, Niche, Bottle Opener, Labels, Shot Glass