Gold Metal Foil Contact Paper 33 Feet
Gold Metal Foil Contact Paper 33 Feet
List Price:
$69.99
Your Price:
$49.99
Calculate Wallpaper Rollage
|
Wallpaper Buying Guide
With your purchase, receive at no cost: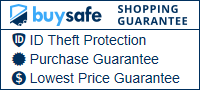 Product Description
This self-adhesive Gold Metallic Contact Paper is a unique decorative covering. It can be used as wallpaper on any flat surface. Perfect for many applications and countless art & craft projects. Tough, durable and washable. Each roll features an easy-to-peel liner and an adhesive that allows it to be repositioned during installation without leaving a sticky residue. Easy to apply, easy to remove and easy to keep clean. Simply cut to length or shape for a custom application. Size of each roll: 17.7 inches x 33 feet (45 cm x 10 m). Covers 48.5 square feet.