Blue African Beach Wall Mural
Blue African Beach Wall Mural
List Price:
$124.99
Your Price:
$92.00
Calculate Wallpaper Rollage
|
Wallpaper Buying Guide
With your purchase, receive at no cost: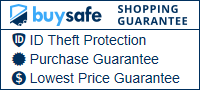 Product Description
Blue African Beach Wall Mural comes in 4 panels.
The Mural is 6 feet 4 inches high and 8 feet 10 inches wide.
Collection name: Komar XI
Easy to hang, will not harm walls.
Specifications
Washable
Unpasted – Use a non-staining cellulose adhesive
Removable
Repositionable
Color: blue, green, light brown, white
Keywords: Wall Mural, African Beach, Palms Trees, Grass, Sea, , Sky, Nature