Black Pineapple Damask Wallpaper
Black Pineapple Damask Wallpaper
List Price:
$42.00
Your Price:
$31.50
Calculate Wallpaper Rollage
|
Wallpaper Buying Guide
With your purchase, receive at no cost: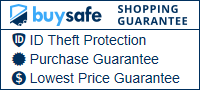 Product Description
Black Pineapple Damask Wallpaper is prepasted and has 20.5 inches pattern repeat.
Collection name: Damasks & Stripes
Size of each double roll is 20.5 inches x 33 feet. Each double roll covers about 56 square feet / 5 square meters.
Wallpapers are priced per single roll, but packaged and sold in double rolls only. Please order the number of single rolls that you will need, but you must order in multiples of two (even numbers) only.
Specifications
Prepasted
>Non-woven Fabric
Washable
Fully Removable
Environmentally Friendly
Colors: black, beige, white
Keywords: Wallpaper, Belair Studios, Easy Walls, Damask, Pineapple Damask, Texture, Prints, Warner