Autumn Deer Wallpaper Border
Autumn Deer Wallpaper Border
List Price:
$38.00
Your Price:
$28.50
Calculate Wallpaper Rollage
|
Wallpaper Buying Guide
With your purchase, receive at no cost: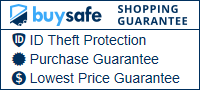 Product Description
Autumn Deer Wallpaper Border is 6 inches high and 15 feet long (4.57).
Collection name: Field Guide
Pattern repeat 0 inches.
Easy to hang, will not harm walls.
Specifications
Prepasted
Non-woven Fabric
Washable
Fully Removable
Environmentally Friendly
Colors: brown, beige, soft blue
Keywords:
Wallpaper Border, Belair Studios, Warner, Easy Walls, Masculine, Lodge, Deer, Autumn Deer